A Messy Affair
""...provides lots of satisfying plot twists, mystery and grubby deeds. ""
Synopsis:
Lena Szarka has a cleaning business, and a list of clients whose homes she cleans. Her cousin Sarika, who works with her, has fallen in love with Terry, the star of a reality TV show called 'NI Angels'. Sarika fixes up a date for Lena with Raz, another reality show celebrity, in a bar owned by Terry's uncle, Barry. A few days later, Terry is found murdered in a hotel room. And Sarika and Lena start getting threatening letters. Lena decides to investigate, and finds herself in the world of reality TV, with its murky secrets, goings-on. In the reality show, Terry and Marsela are supposed to be an item, something Sarika doesn't believe. But is it Marsela who is sending the notes? If not, who? Is Sarika to be the next victim?
Meanwhile DC Cartwright, to whom Lena is attracted, has his own problems, and he is ignoring her. He has been investigating a mysterious but ruthless and heartless Turkish woman called Yasemin, who eludes every one of his attempts to arrest her. More complications arise. The husbands of some of Lena's clients have subscribed to a website called Bienvenue.com, which fixes up young immigrant women with well-off men. It begins to look as if this fits in with the murder - but how? Gradually Lena begins to make sense of it all, and a picture emerges.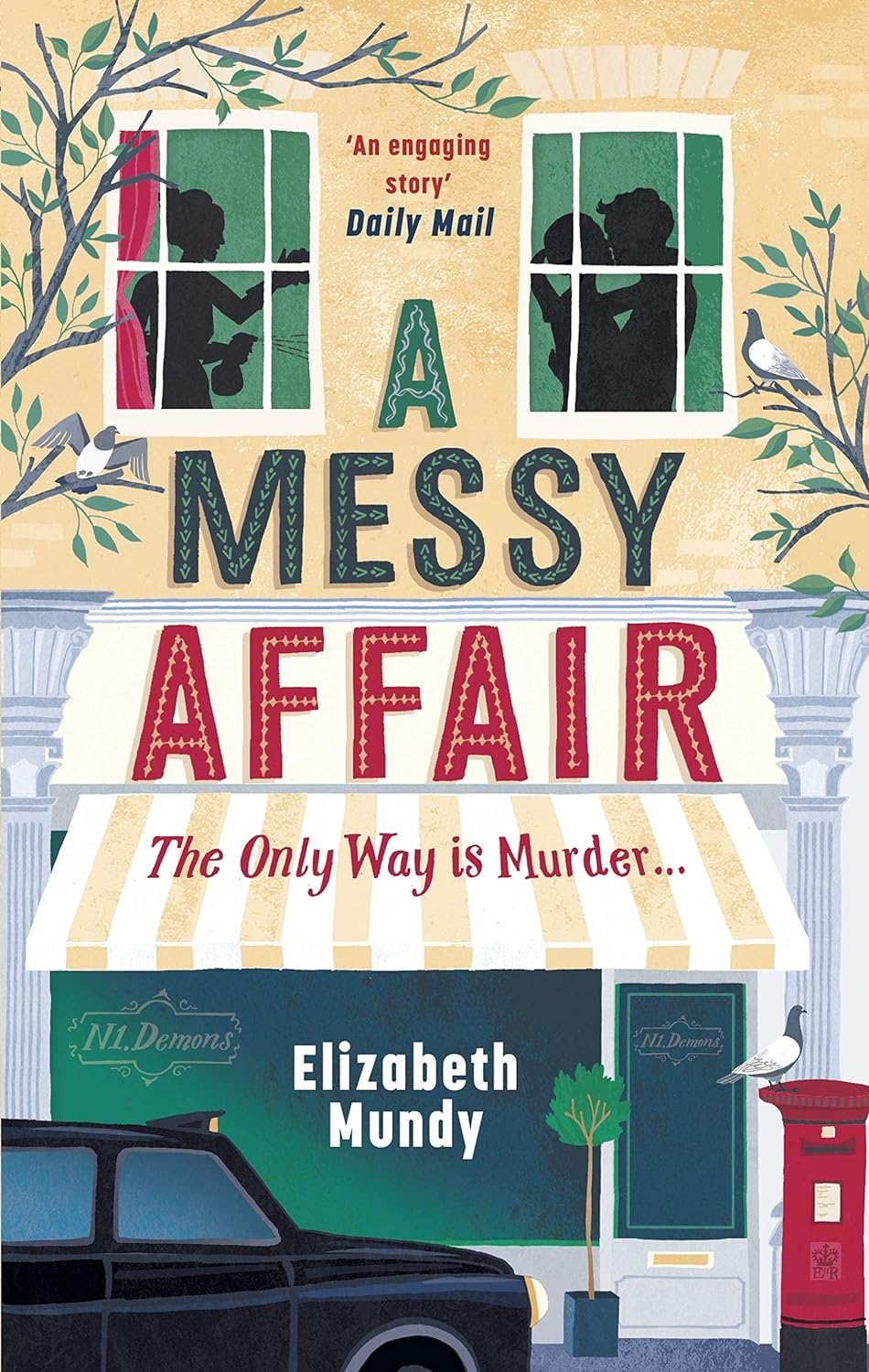 Purchase the book from Amazon.
Review:

This is the third in the Lena Szarka books, and one that provides lots of satisfying plot twists, mystery and grubby deeds. The idea of a cleaner being a sleuth is an inspired one. Lena cleans houses, so has access to the private lives and secrets of many people. And being Hungarian brings another element into the books. She takes nothing for granted. Her cousin Sarika is well-drawn, and, for all her behavioural twists and turns, brings an element of comedy to the storyline. She only believes what she wants to believe, and Lena, level-headed and inquisitive, stoically accepts this. I have no idea what the real world of reality TV is like, but here Elizabeth Mundy has painted a picture which I can well believe and from which a lot of the plot derives. It is a fascinating book, and even though there are elements of the cosy English whodunit of yesteryear within its pages, it is still, in many ways, a thriller set in modern-day London. I thoroughly recommend it.