A Fatal Night
""The Loveday/Ryder series is aching for a TV adaptation.""
Synopsis:
New Year's Eve, 1962: a snowstorm rages outside, Oxford high society gathers to ring in the new year at the city's most exclusive party. This is a soiree no one will forget… not least because a guest is found dead in his car the next morning.
It seems the young man tragically froze to death overnight after crashing into a snowdrift – but when WPC Trudy Loveday and coroner Clement Ryder are called in to investigate, they discover a tangled web of secrets that plainly points to murder.
With everyone telling different stories about that fateful night, only one thing is clear: several people had reason to want the victim dead. If Trudy and Clement don't find the cracks in each lie, the killer will get away with the perfect crime.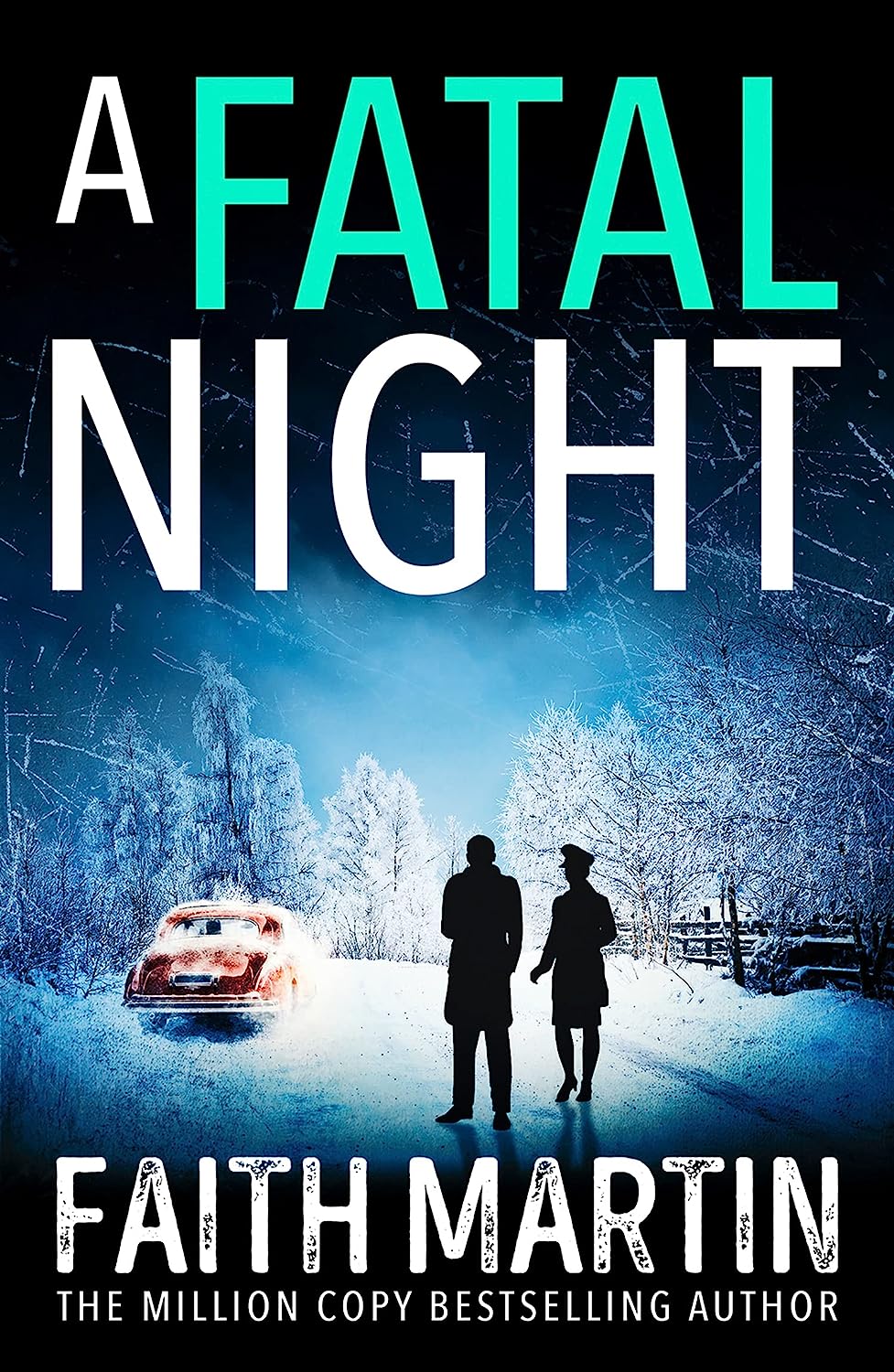 Purchase the book from Amazon.
Review:

'A Fatal Night' is the seventh in the Loveday/Ryder series based in the 1960s. Martin produces a police procedural that shows the difficulties faced by the police force in those days. There was no CCTV to rely on, nor anything remotely workable with DNA. Martin shows that it was a sheer hard flog, with round after round of questions and looking through a mass of paperwork. This latest investigation involves the factual snowstorm of 1962 which started on New Year's Eve of 1961 and covered the North until March of 1962. I suggest you watch news coverage online to see exactly what people had to endure. Martin certainly brings the zero freeze factor to her story. You may want to read this book under the warmth of a duvet! Loveday, being a WPC, has to deal with a misogynistic police force when higher ranked officers appear to humour any female wanting to be part of the police. As a man it feels slightly awkward when we have a female Police Commissioner, although not having a woman in charge is still not seen as the norm. The Coroner, Ryder is not his usual self, so one wonders if there will be a changing of the guard in future books. There are no car chases here – too much snow for anyone to race down snow encrusted roads, but this is an assured investigation. Martin misdirects brilliantly and delivers a twist which surprised even this reader of many crime novels. Loveday is a wonderful and well-rounded officer and you will find yourself cheering her on in all aspects of the working life she has chosen. I will be intrigued to see what direction Martin takes for the next in this series. The Loveday/Ryder series is aching for a TV adaptation. Hugely enjoyable.