A Famished Heart
""There is so much to commend this novel.""
Synopsis:
The Macnamara sisters hadn't been seen for months before anyone noticed. It was Father Timoney who finally broke down the door, who saw what had become of them. Berenice was sitting in her armchair, surrounded by religious tracts. Rosaleen had crawled under her own bed, her face frozen in terror. Both had starved themselves to death.
Francesca Macnamara returns to Dublin after decades in the US, to find her family in ruins. Meanwhile, Detectives Vincent Swan and Gina Considine are convinced that there is more to the deaths than suicide. Because what little evidence there is, shows that someone was watching the sisters die...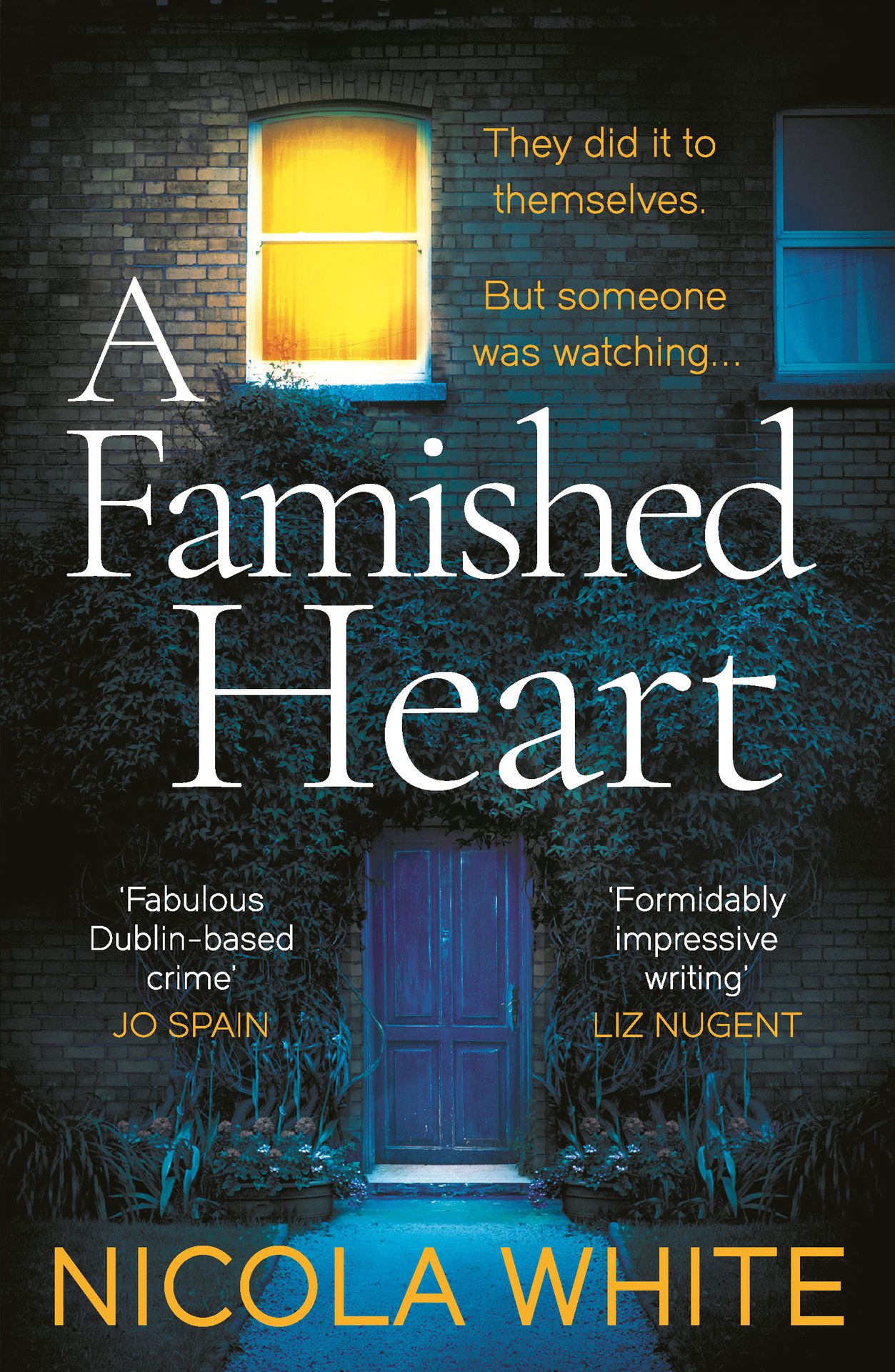 Purchase the book from Amazon.
Review:

This is the second book in a new, Dublin-based crime series featuring DI Vincent Swan. I haven't read the first in the series and, despite being a fellow ex-pat Irish crime writer, Nicola White isn't someone I'd heard of before. After reading 'A Famished Heart', I'll be making sure I read the first book in the series, as well as looking out for everything else this author writes. I loved 'A Famished Heart'. It's a complex, moving and multi-layered novel full of imperfect characters White portrays with great sympathy. Like all of us, her characters are the products of the society they're living in; in this case, a repressed and unforgiving one that cares little for those who fall outside the strict social conventions of the time. There is so much to commend this novel. The three-dimensional, complex characters – each one with their own backstory, their own motivations and their own demons; the pitch perfect portrayal of early eighties Ireland; and, at the heart of the novel, the tragedy of two sisters, forgotten by everyone and left to die alone in the midst of the church community that professed to care for them. As someone who grew up in Ireland during the eighties, I had Goosebumps moments reading parts of this book. Too often, female Irish crime writers are compared to Tana French. In White's case, this comparison is justified. She does a brilliant job of showing the complexities of Irish society, in all its glory and darkness. If you're looking for an intelligent, thought-provoking crime novel, look no further than 'A Famished Heart'.